WHAT IS OFFERED
The authentic Italian cuisine
The true Italian recipes
The incomparable Italian flavor
The etiquette and charm of Italian manners and courtesy
A real Italian Chef
Real Italian Food
Vegetarian, vegan and gluten free options
Staff and cleaning upon request
Corporate and private events
Bachelor and bachelorette parties
Kitchen consulting and organizing
Anniversaries and intimate dinners
Personal chef for short vacations
Online live streaming classes
Pick up and delivery take out menu
WINE TASTING
" In vino veritas "
Experience wine coaching and food pairing in a fun and relaxed atmosphere in the comfort of your home.  Chef Valerio Castellano will guide you through the world of wines in search of aromas and bouquets and will explain how to pair them with the perfect dish.  Entertaining, fun and social.
 Wine selection
 Printed guidelines and evaluations
 Food-pairing and preparation
 Service and cleaning upon request
 Private cellar consulting and restocking
Frequently Asked Questions
Do you bring food, pots, pans? Yes, everything.
Do you precook the food and reheat it? No.
Do you have staff for cleaning and serving? Yes.
Do I have other costs hidden somewhere? No.
Do I have to do anything? No.
Can I make changes to the menu? Yes but the price may change.
If you have other ideas or needs, please feel free to contact me and we will work together to fit your schedule and needs.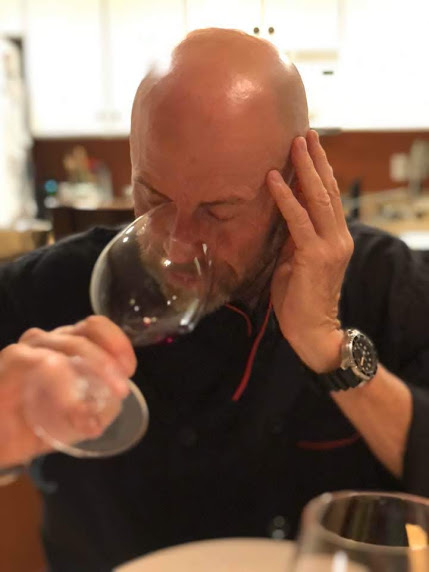 Availability
I offer my services to the Denver metro areas, Colorado Springs, Boulder, Fort Collins, Vail and mountain areas. Travelling is negotiable.
Pick up and delivery menu is available in the area
See what clients have to say